The wedding shoe game free printable is perfect for a fun and easy wedding or shower game.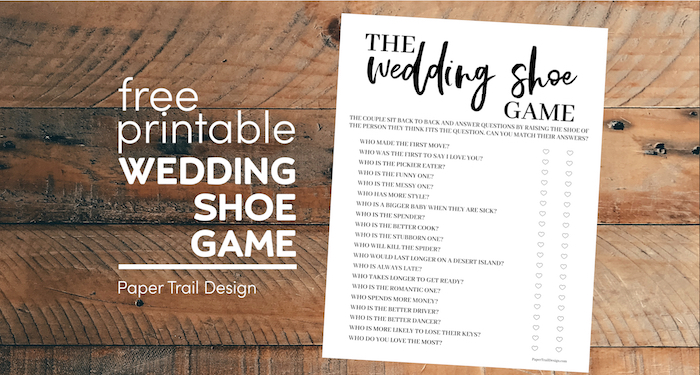 The Wedding Shoe Game Free Printable
The last two weddings I attended they played this adorable wedding shoe game at their wedding receptions and it's so much fun!  We've created a printable page to make it super easy for you to play the shoe game at your wedding and we've made it gender neutral on purpose so it works for hetero, gay, or lesbian weddings. If you want the guests to play too just give them a page and have them assign each column to each person. Print on this cute brown craft printing paper to give it a cute rustic look.
How do you play the wedding shoe game?
The bride and groom or brides or grooms sit back to back with one of each of their shoes in each hand. For example the bride would have her own shoe in one hand and the groom's shoe in the other. Another person asks cute and funny questions and they will raise either their own or their spouses shoe to see if they agree about which one of them most fits each question. Wedding guests can play too if you print enough shoe game printables for them to guess before the game starts.
Click the following links to print the wedding shoe game questions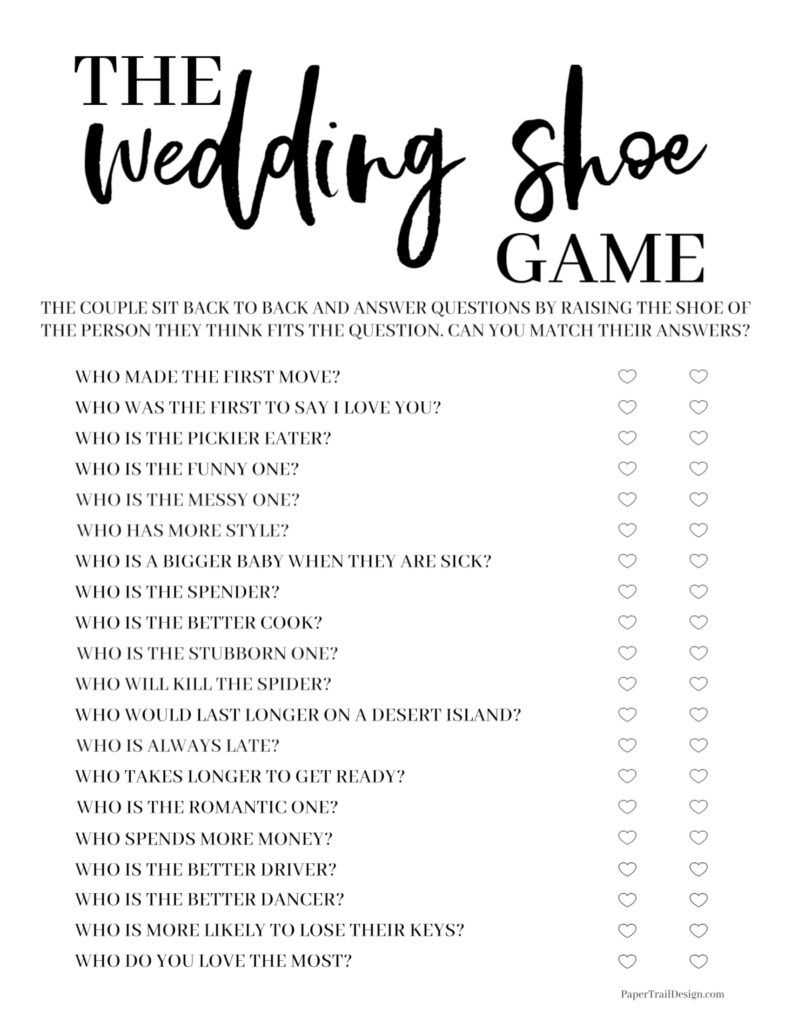 For best results, download the image to your computer before printing. I find it easiest to first click on the image to enlarge it, then drag and drop the image to my desktop, then print it from there.
Printables from Paper Trail Design are for personal use only.
20 More Funny Wedding Shoe Game Questions
Who leaned in for the first kiss?
Who will make the bedroom floor their laundry basket?
Who snores the loudest?
Who wears the pants?
Who has better hair?
Who has the cleaner car?
Who is more likely to be on time?
Who has the most shoes?
Who is more social?
Who is more likely to break something?
Who will stay up the latest?
Who works more?
Who is more adventurous?
Who is more likely to hog the covers?
Who takes longest in the shower?
Who has the crazier family?
Who spends more time on their phone?
Who will be ready for kids first?
Who is the better kisser?
Who is more likely to get lost?
More Wedding Printables from Paper Trail Design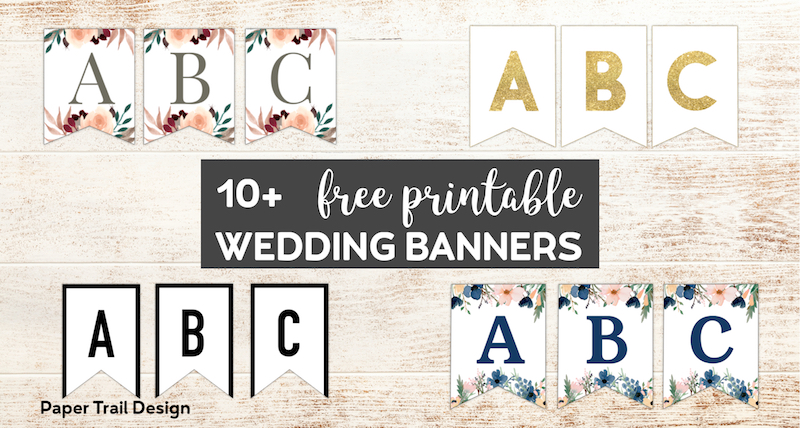 Wedding Banner Letters – make a custom banner sign with one of our many banner options.
I Spy Wedding Game – Print this I spy wedding themed game to keep kids happy.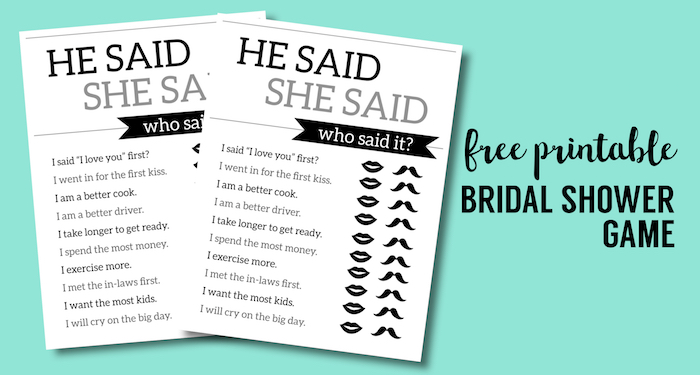 He Said She Said Game – This he said she said game is another fun wedding or shower game.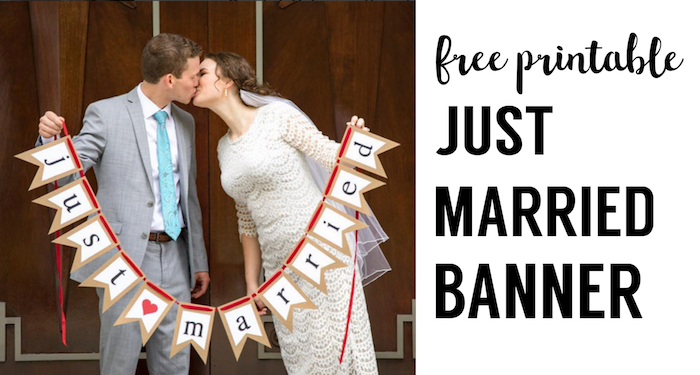 Just Married Banner Sign – This banner makes for an adorable picture or to decorate the car.
Visit Brittany @ Paper Trail Design's profile on Pinterest.
Paper
I often get asked what paper I recommend. For regular copy paper this 5 ream case of paper is one of the better deals. For cardstock I really like this card stock paper on amazon. It is a good thickness for most projects without being so thick that it jams the printer. But for this wedding printable it would be fun to print on this cute brown craft printing paper.

This page may contain affiliate links and when you click them you support Paper Trail Design. Thank you!

Finally, if you liked this post, help us out by pinning this post using the "Pin it" button below!
Shoe photo by NordWood Themes