Use our two truths and a lie game printable for and easy party game, icebreaker, or kids activity.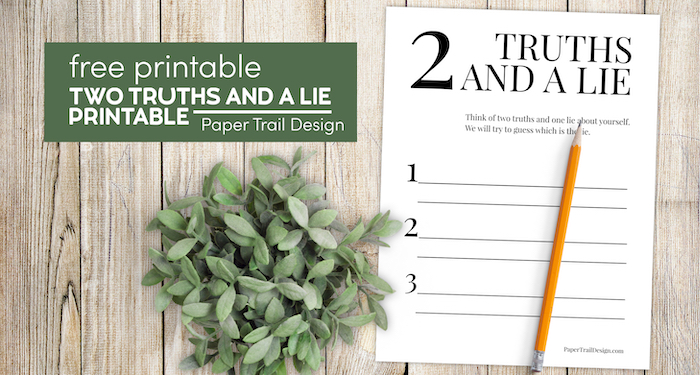 Two Truths and a Lie Game Printable
This icebreaker game is perfect for a baby shower, bridal shower, classroom activity, youth group game, or get to know you game. Just write down two true things about yourself and one lie and let the rest of the group guess at which one is the lie.
How to play two truths and a lie
Each person in the room will decide two true things about themselves to say and one untruthful thing. Everyone else in the room will guess which item is a lie.
Two truths and a lie ideas
Here are some ideas to get you thinking about things to say:
I have been to __________ (Insert name of place you have been to)
I have ____ siblings
I am a twin
I have been bungee jumping
I fell out of a moving car once
I was born in ________ (insert name of a place)
I can do a back flip
I have met _________ (insert name of famous person)
I have ridden an elephant, camel, or other exotic animal
I go to bed at 9:00 every night
I sleep with a blanky
I will not eat sushi (or other food)
I'm the youngest in my family
I've never watched The Office
I've been arrested
I have 3 cats
Click the following links to print the printable two truths and one lie game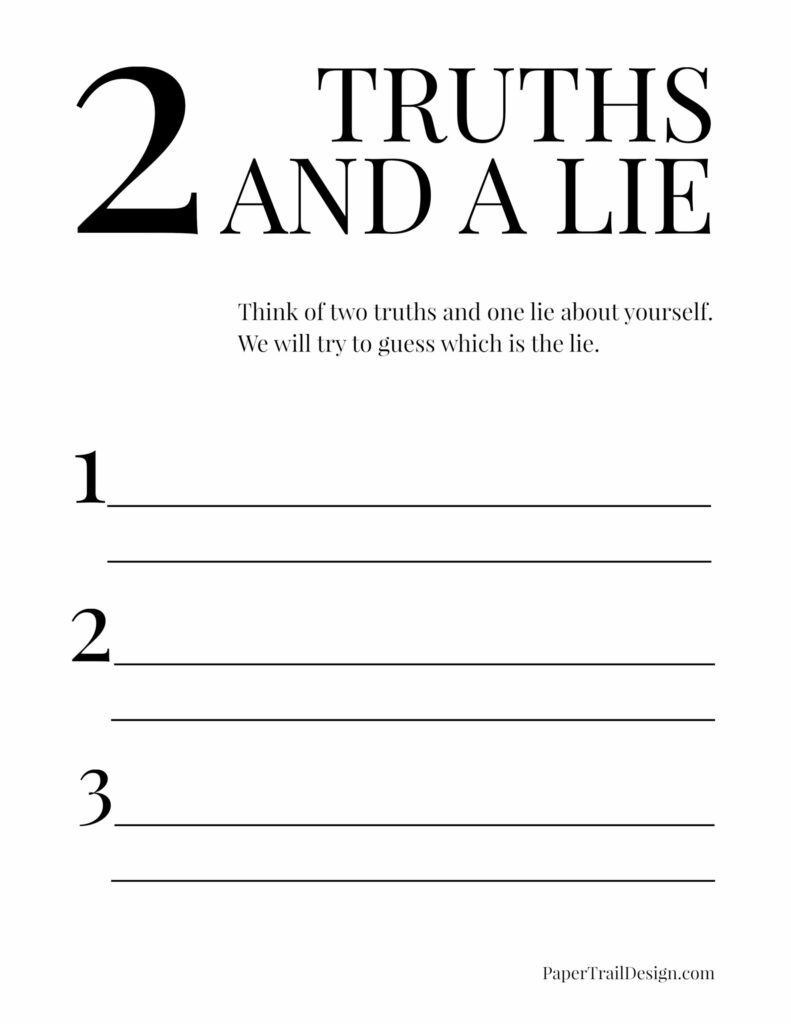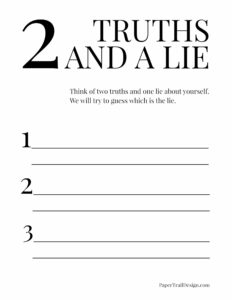 For best results, download the image to your computer before printing. I find it easiest to first click on the image to enlarge it, then drag and drop the image to my desktop, then print it from there.
Printables from Paper Trail Design are for personal use only.
More Printables from Paper Trail Design
Baby Shower Games – These baby shower games are both fun an easy to pull off.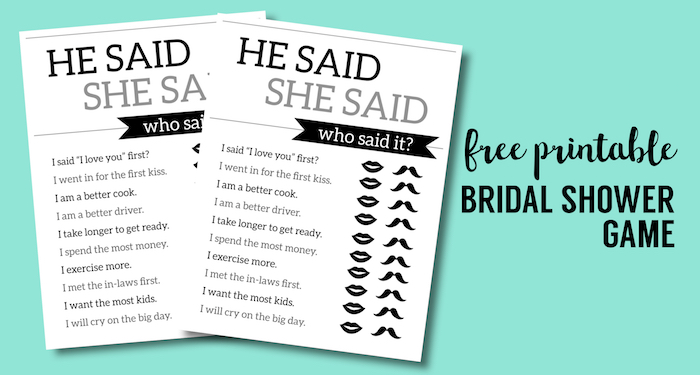 Bridal Shower Game Printable – Use this fun he said she said game for your wedding shower.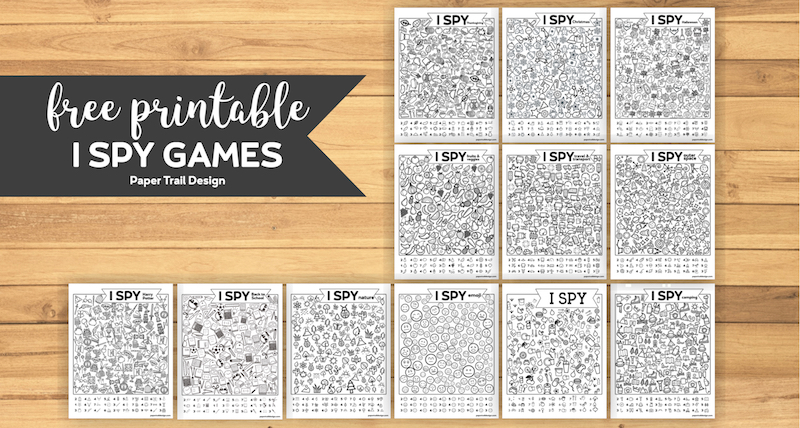 I Spy Games – These I spy games are hugely popular here at Paper Trail Design.
Visit Brittany @ Paper Trail Design's profile on Pinterest.
Paper
I often get asked what paper I recommend. For regular copy paper this 5 ream case of paper is one of the better deals. For cardstock I really like this card stock paper on amazon. It is much cheaper than I have found in stores and has a good thickness for most projects without being so thick that it jams the printer.

This page may contain affiliate links and when you click them you support Paper Trail Design. Thank you!
Finally, if you liked this post, help us out by pinning this post using the "Pin it" button below!