Use our ten frame printables to help students to understand numbers in a base ten framework.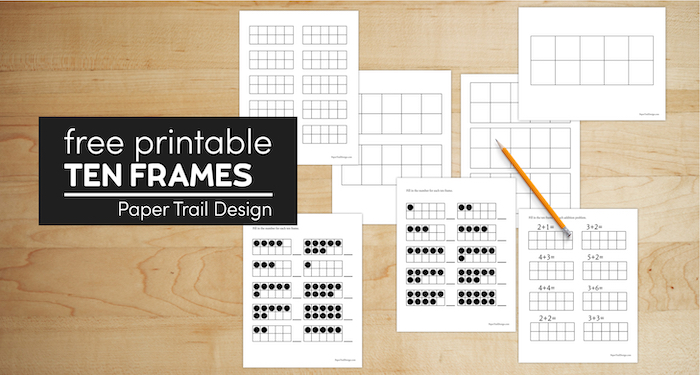 Ten Frame Printables
Our blank ten frame printables and ten frame worksheets are a cheap and easy way to help kids learn ten frame math. Find the ten frame templates below.
What Is a Ten Frame?
A ten frame is a visual tool for elementary kids learning about numbers, counting, addition and subtraction. The ten frame has two rows of five boxes. Each box can be filled in with a dot or other counter to show a number. Five boxes filled in will be the number five. Our counting system is a base ten system so a ten frame makes it easy to visualize a number between zero and ten.
Why Use a Ten Frame?
A ten frame is a simple inexpensive tool to help students understand see and possibly touch numbers. This can become a sensory activity if you are using blank ten frames with counters to illustrate numbers and problems. This cheap tool can lay a framework for helping students to understand numbers in workable chunks of fives and tens and build a strong number sense.
How to Use a Ten Frame?
Fill in a ten frame box with a counter to represent a number. You can represent an addition problem on the ten frame. For example for 2+3 you would place or draw 5 counters on the ten frame. You could have students draw in the ten frame to represent a number, or to show and addition problem. You could take away counters or cross out counters to represent an subtraction problem. You could place counters on the ten frame and have students come up with an addition problem that is represented by your ten frame.
Free Printable Blank Ten Frame Templates
Free Printable Ten Frame Worksheets
For best results, save the image to your computer before printing. I find it easiest to first click on the image to enlarge it, then drag and drop the image to my desktop, then print it from there.
Printables from Paper Trail Design are for personal use only. For more information on use of our printables see our copyright policy here.

More Printables from Paper Trail Design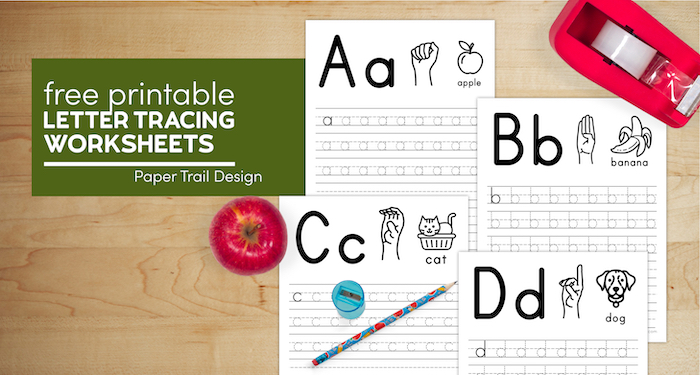 Letter Tracing Worksheets – Help kids work on handwriting, learning letters, and sign language.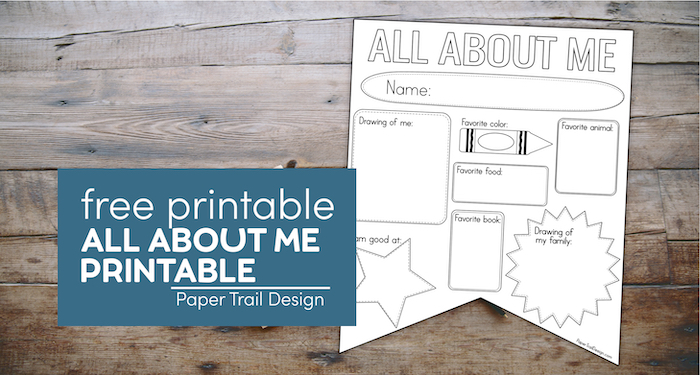 All About Me Printable – Print these flags for a fun get to know you or spotlight activity.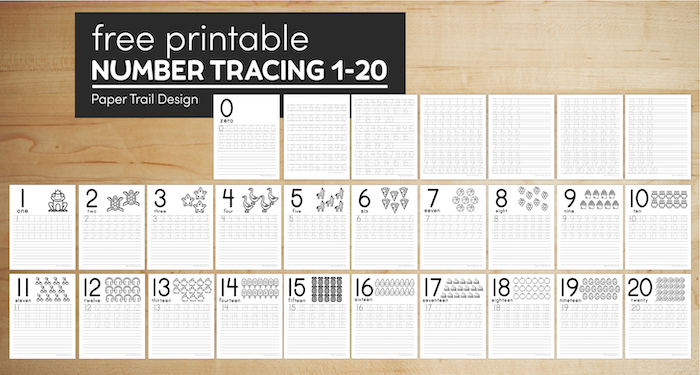 Number Tracing Worksheets – Help kids practice numbers and handwriting.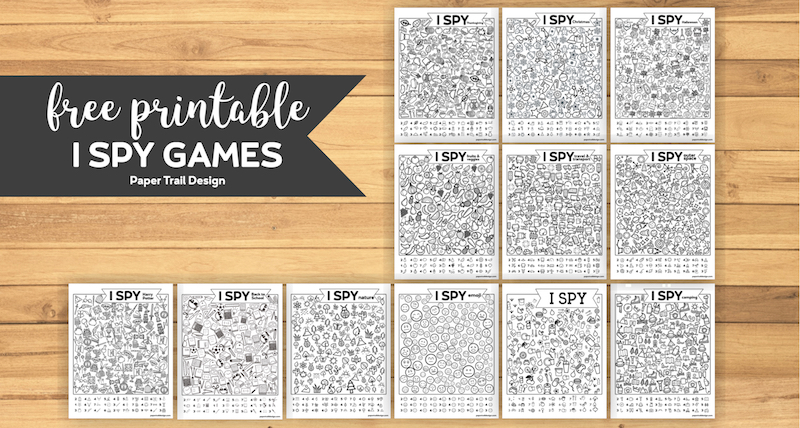 I Spy Activities – Choose from over 60 I spy activities to keep kids learning and having fun.
Visit Brittany @ Paper Trail Design's profile on Pinterest.
Paper
I often get asked what paper I recommend. For regular copy paper this 5 ream case of paper is one of the better deals. For cardstock I really like this card stock paper on amazon. It is much cheaper than I have found in stores and has a good thickness for most projects without being so thick that it jams the printer.

This page may contain affiliate links and when you click them you support Paper Trail Design. Thank you!

Finally, if you liked this post, help us out by pinning this post using the "Pin it" button below!