Print one of eight different sized dots and boxes game printable templates to play the dot game.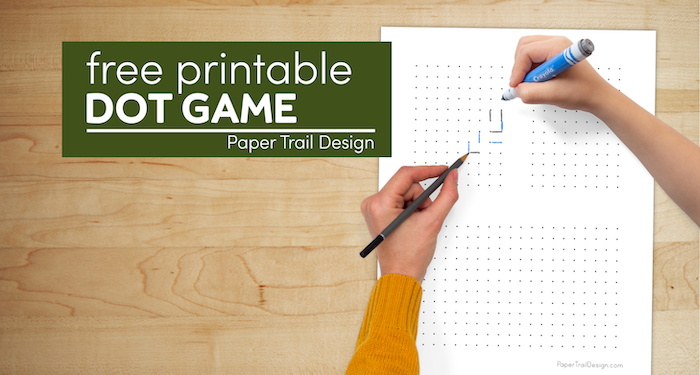 Dots and Boxes Game Printable
While making these dot grids so you can easily play a paper game of dots and boxes, I've learned that this game goes by a lot of different names. I grew up calling it the dot game, but a more popular name seems to be dots and boxes. Some also call it connect the dots game, dot to dot game, or la pipopipette. Whatever you call the game we have dots and boxes printable templates in many different sizes so you can play a small dot game or a large dot game. This is a great activity for a rainy day, while stuck inside due to covid, or it's a great road trip game idea. Or add this to your list of strategy games to play with kids to help them learn.
How to Play Dots and Boxes
You Will Need
Dot grid paper
Two pencils, pens, or other writing utensils
Someone to play with
How to Play the Dot Game (Instructions)
The first player draws a line between two of the dots on the page vertically or horizontally. You can only draw vertical lines or horizontal lines between dots. You cannot draw diagonal lines.
The second player draws a line between two of the dots for the next turn.
The players alternate back and forth each drawing one line for each turn.
If the line you draw is the fourth side of a box, the player to finish the box marks that box as their own. This is usually done by coloring in the box a certain color or writing an initial in the box.
When a player completes a box they get another turn. Sometimes a player will have many turns in a row completing boxes before the other player gets a turn again.
Continue taking turns drawing lines and marking completed boxes.
The game ends when the entire grid has been completed.
The player with the most completed boxes at the end of the game is the winner.
Only small boxes between four adjacent dots counts as a box.
Strategy for the Dot Game
You will learn quickly after playing the dot game that the main strategy for playing dots and boxes is to carefully add lines in the beginning without adding a line that forms the third side of a box making it easy for the next player to form a box. When two players get good at playing and have trained their eye to see opportunities to add a line without the other player forming a box, often the game comes down to who's turn it is when there are absolutely no such turns left that will result in a box being made.
Another way to help you keep control of the board is to draw a line where your opponent can only complete a small number of boxes.
Print the Dots and Boxes Printable Templates
For best results, save the image to your computer before printing. I find it easiest to first click on the image to enlarge it, then drag and drop the image to my desktop, then print it from there.
Printables from Paper Trail Design are for personal use only.
More Printables from Paper Trail Design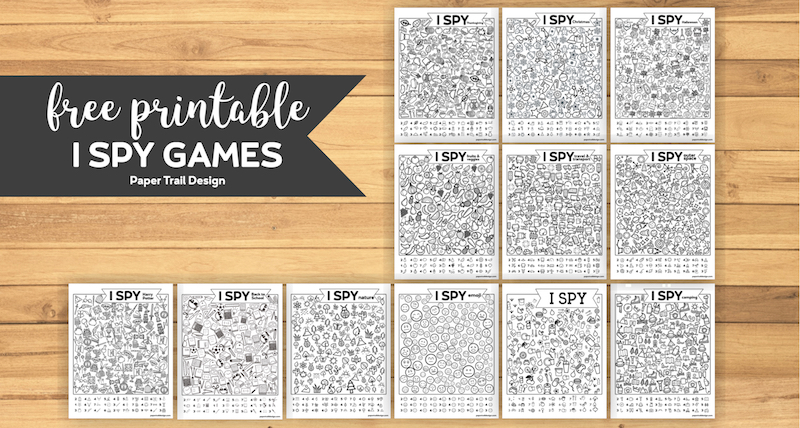 I Spy Printable Pages – Print one of over 50 different I spy pages for a great indoor activity.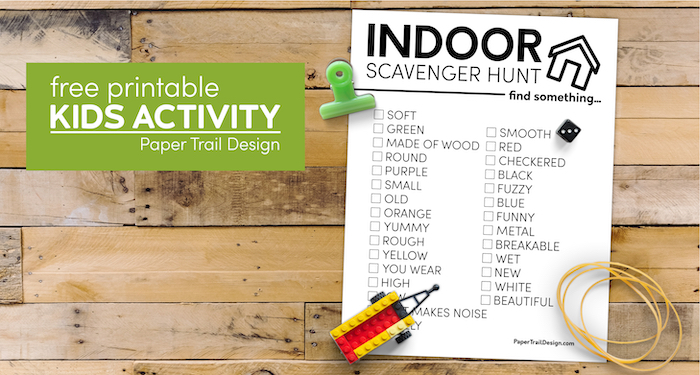 Indoor Scavenger Hunt – Something fun and screen free for kids to do while stuck inside.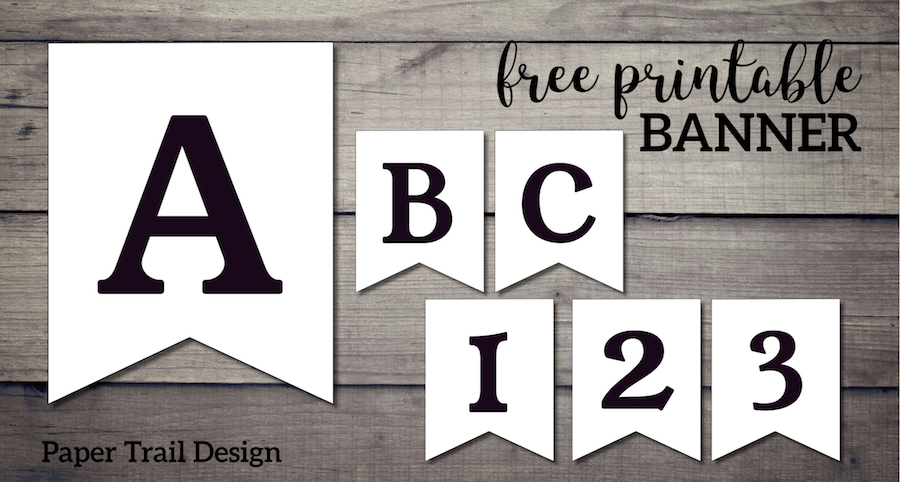 Banner Letters – Create a banner for your next birthday, wedding, baby shower or any occasion.
Visit Brittany @ Paper Trail Design's profile on Pinterest.
Paper
I often get asked what paper I recommend. For regular copy paper this 5 ream case of paper is one of the better deals. For cardstock I really like this card stock paper on amazon. It is much cheaper than I have found in stores and has a good thickness for most projects without being so thick that it jams the printer.

This page may contain affiliate links and when you click them you support Paper Trail Design. Thank you!

Finally, if you liked this post, help us out by pinning this post using the "Pin it" button below!