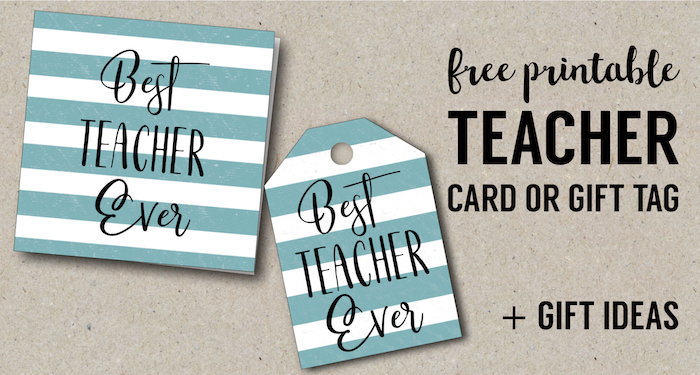 Best Teacher Ever Card Free Printables
These best teacher ever card free printables are the perfect way for you to gift something cute to your kid's teacher without it being something cheesy that they don't want. Look, teachers love the sentiment behind that wreath made out out crayons teacher appreciation gift, but at the end of the day they don't really know what to do with it all. My mother was a kindergarten teacher and she LOVED her kindergateners. But she didn't LOVE all of the little knick nacks. This card is a great way to make your gift cute and thoughtful but allow you some wiggle room with your teacher gift selection to be able to give them something they actually might use. Here are some gift ideas that you could pair with this card or gift card.
Teacher Gift Ieas They Actually Want
Gift Cards

Handsoap

Favorite Beverage

Think Diet Coke, Dr. Pepper, Starbucks, or maybe a bottle of wine. You need to know them a little bit for this one to go over well. I reveived $80 in Starbucks gift cards the year that I taught and I don't drink coffee. It is still appreciated but you get the point.

Water Bottle

This Hydro flask is a nice one. But be careful with this one. My cousin recieved about 20 water bottles over a couple of years. Don't bother with junky water bottles.

Volunteer

Having somone help out in the class can be priceless. I taught one year of middle school. I had one parent volunteer and I will NEVER forget her.

White Board Markers

I thought classroom supplies were equivilant to buying someone a vacuum but my teacher cousin said she likes getting Expo markers like these because she's always searching for one that isn't dried out. This is a great inepensive gift idea for middle and high school teachers.
Paper
I often get asked what paper I recommend. For regular copy paper this 5 ream case of paper is one of the better deals. For cardstock I really like this card stock paper on amazon. It is much cheaper than I have found in stores and has a good thickness for most projects without being so thick that it jams the printer.

Click the following links to print the Best Teacher Ever Card Free Printables
For best results, download the image to your computer before printing. I find it easiest to first click on the image to enlarge it, then drag and drop the image to my desktop, then print it from there.
Printables from Paper Trail Design are for personal use only.
More Printables from Paper Trail Design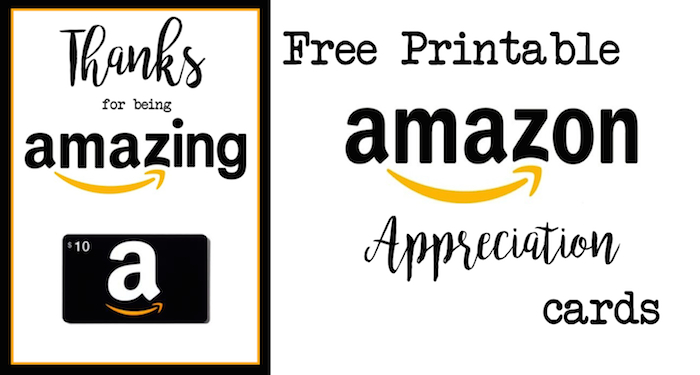 These Amazon teacher appreciation cards are one of our most popular printables. This one is guaranteed to please!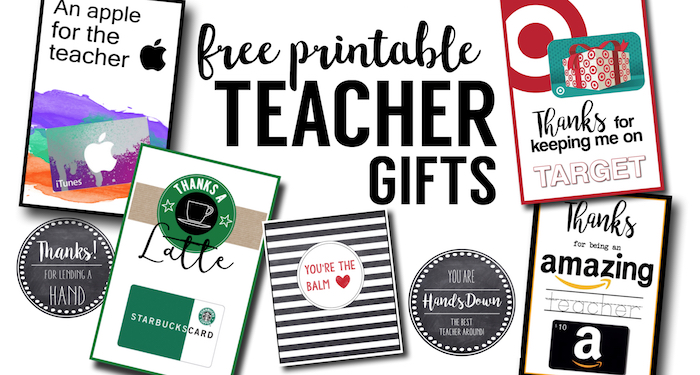 Here's a bunch of great teacher appreciation printables.
Visit Brittany @ Paper Trail Design's profile on Pinterest.
This page may contain affiliate links and when you click them you support Paper Trail Design. Thank you!

Finally, if you liked this post, help us out by pinning this post using the "Pin it" button below!
Save